Public Conversation in Portuguese spoken language, English spoken language with English subtitles and German spoken language and German sign language interpretation
In this conversation, Anajara Amarante and Carolina Teixeira will explore what is to expect, when someone links disabilities and the differences between the Global South and the Global North. Together they will ask the question: What is colonialism, besides a word to describe tactics of domination and subjugation of individuals?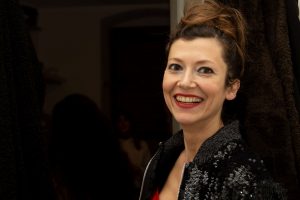 Anajara Amarante is a multidisciplinary artist concentrated on the field of performing arts, with previous formations in Biology and Communication, fields which subliminal influence her work. Brazilian, born with privilege to have food on the table, but sufficiently poor to be in public schools and working from the age of 15. She chose the life of an immigrant, a choice made by the circumstances surrounding her being a woman, queer and chronically ill. Her interest in work are the ones she connects easier with for personal reasons and formations. At the moment, her work is focused on dissident bodies, especially disabled, queer and immigrant bodies.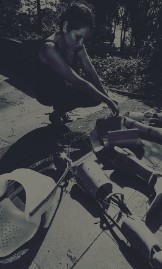 Carolina Teixeira is a Brazilian artist with PhD in Performing Arts by the Federal University of Bahia. She explores and criticizes the imperative discourse about disability as a prosthetic one, which mean a conventional discourse that forces a disabled body to suffer correction, coercion, and appropriation. Thus, she has initiated an aesthetics project called Prosthetics Poetry. It involves the relationship between disability and urban spaces or landscapes which she identifies as deformed geographical spaces. She explores the dissolution of normative bodies through the use of prosthesis and orthotics – objects that symbolize a metaphor of correction, coercion, order, and sabotage.